Le vallon Saint-Laurent (The Saint-Laurent Valley)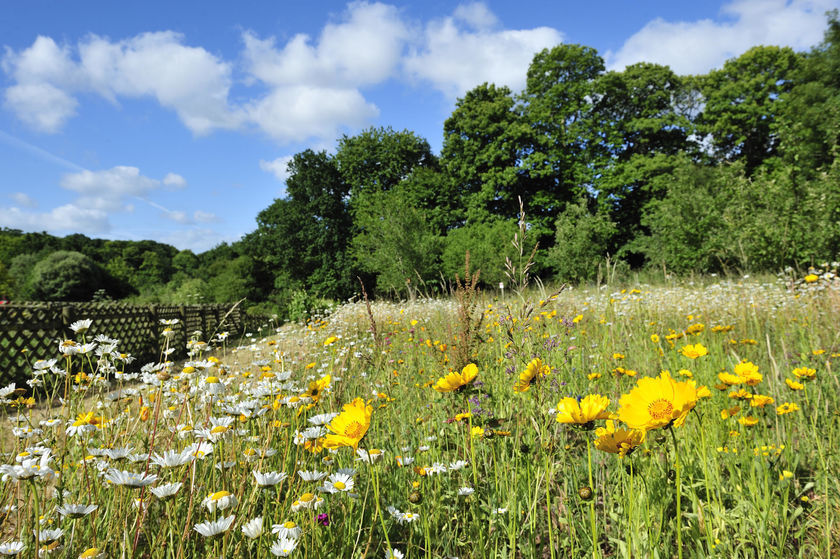 Le vallon Saint-Laurent
With its 6 hectares of greenery, the Saint-Laurent valley offers a variety of landscapes in the heart of the Braden district of Ergué-Armel, behind the Cornouaille hospital centre. It includes large areas of greenery, a playground, a large wooded area and a pond. Maintained pathways provide many possibilities for walking. A picnic area is available for families to enjoy on sunny days.
Information boards inform walkers about this green space and its maintenance. An arboretum built on the theme of the Celtic calendar provides an opportunity to discover many tree species. The valley also has a nice collection of willows, as well as an educational orchard. Managed by the Quimper Horticultural Society, it is often used for demonstrating techniques for clipping, grafting and composting.
The Saint-Laurent valley can be used an observatory for fauna and flora. Differentiated management is used here (see page xx) promoting the maintenance of many plant species. Several beehives also contribute to preserving the biodiversity of the space. Since 2011 wildlife hides have been constructed.
Mallard ducks, moorhens and other small birds are frequently to be seen on the water.
Acces via avenue Limerick. Parking available.
Classified as an « ecological green space ». Refuge LPO (bird protection league)